Password reset and changing account parameters
After you select a specific user account you can see the account information: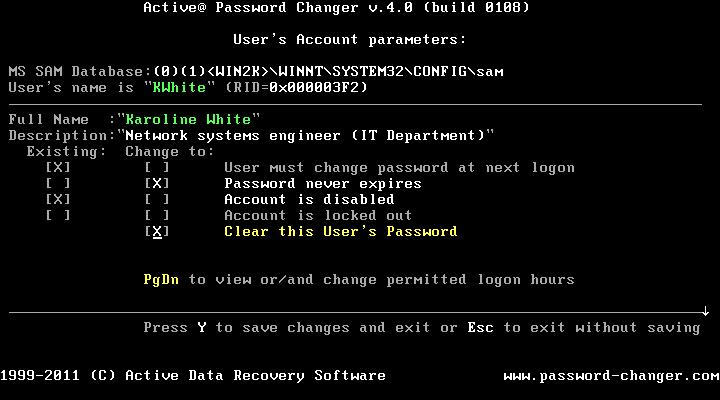 To view and change permitted logon days and hours press the [PgDn] key: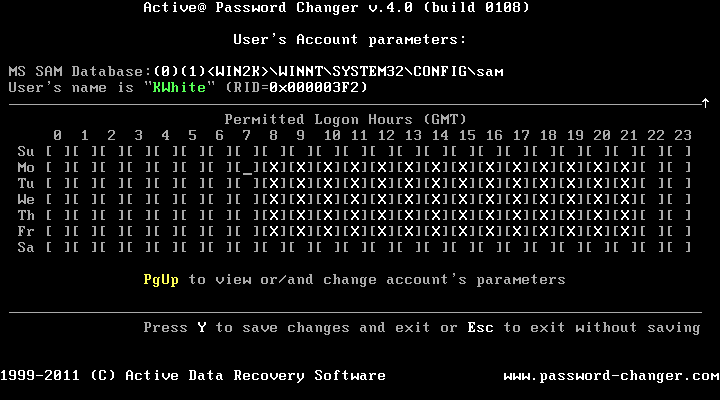 To select and choose days and hours use arrow keys and the [Space] bar. Please note that hours are displayed in GMT (Greenwich Mean Time). You should take that into account for your local time zone.
Default Windows system accounts do not have the option for "permitted logon hours".
Press [Y] if you want to save your changes or press [Esc] to leave the previous account information unchanged and return to previous window (List of accounts)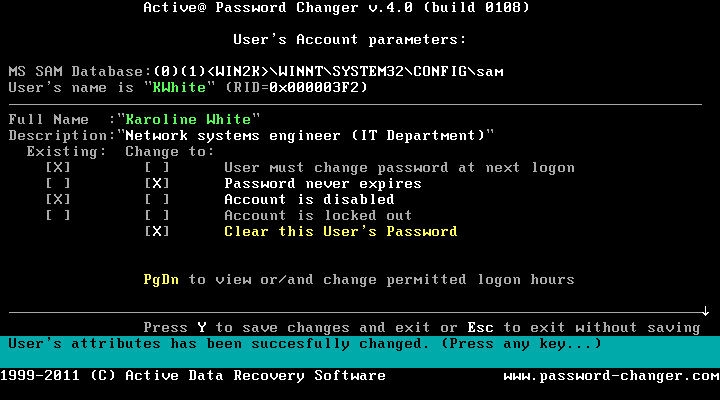 After you reset the user's password:
User's password becomes empty
"Account is Disabled" flag (if any) gets cleared
"Password never expires" flag is set.