Overview
Active@ Password Changer Professional comes with bundled with two applications Active@ Boot Disk and Active@ Password Changer.
Boot Disk is required for creating bootable DVD/CD or flash drives in order to use the Password Changer in the first place. Naturally you will need to use a different computer for the creation of a bootable drive, please bear that in mind.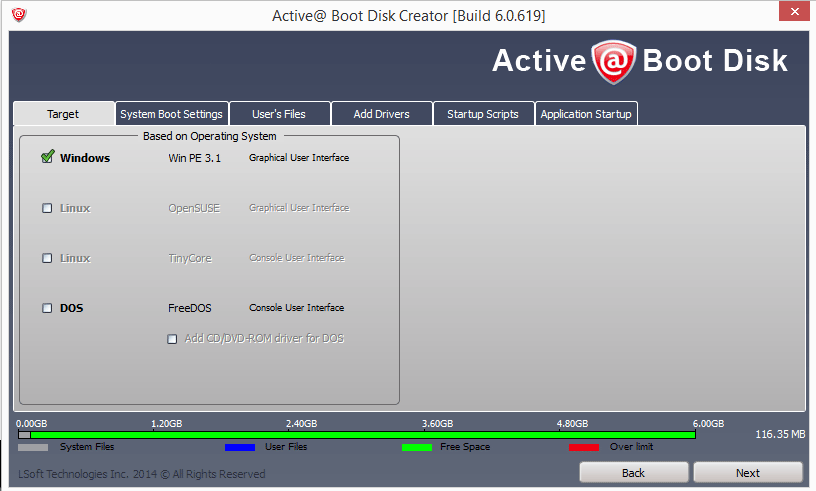 Besides making a bootable drive, Boot Disk comes with 150+ drivers, however if you feel like you need some in particular you can add it manually and if you want, load it when the drive boots.
Alternatively, you can use Opera browser that comes installed within the system to browse the internet in search for a particular driver.
Boot Disk UI is OK, but we need to mention that these features (Add Drivers, Files, etc.) you most likely won't need unless the situation is quite specific. So don't go banging your head and searching the internet for something you actually won't use.
After making a bootable drive, you will need to insert it into the computer whose password you have forgotten (or just don't know). When initializing the system, press Del or F2 when you see the BIOS loading screen. Find Boot Menu and in there choose the bootable drive that you created for this recovery.
Tip: Before booting from the drive make sure that you have unplugged all additional devices from your computer and leave only mouse and keyboard if you want to avoid any possible incompatibility issues. In our case, mouse refused to work and after some troubleshooting we realized that it was Xbox 360 controller who was making all the mess. We believe that this has nothing to do with Active@ Password Changer Professional and that it is a result of Windows PE 3.1 limitations. Once you are in Windows PE 3.1 will reveal itself it all of its glory: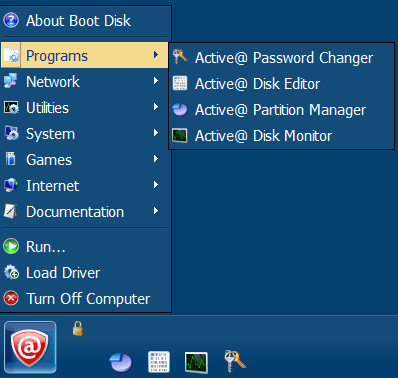 It is worth noting that Password Changer comes accompanied by Active's Disk Editor, Partition Manager and Disk Monitor.
Further use is pretty simple; click Next and check on "Search all volumes…" if you are not sure where the locked OS is placed. Otherwise, you can do it manually.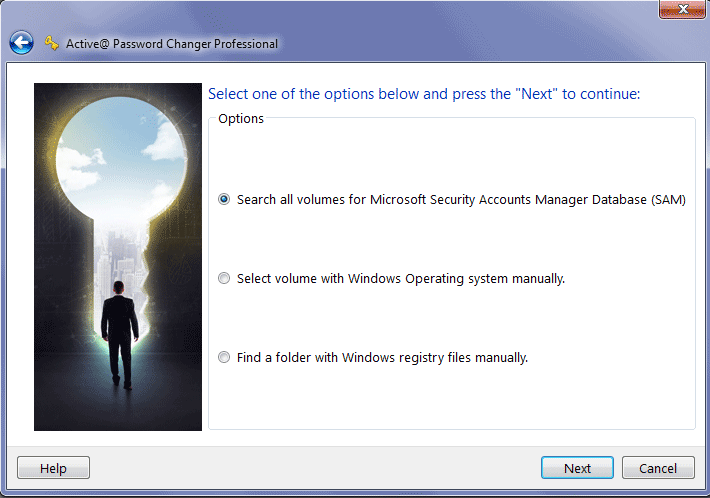 Select the locked user account and once again click Next,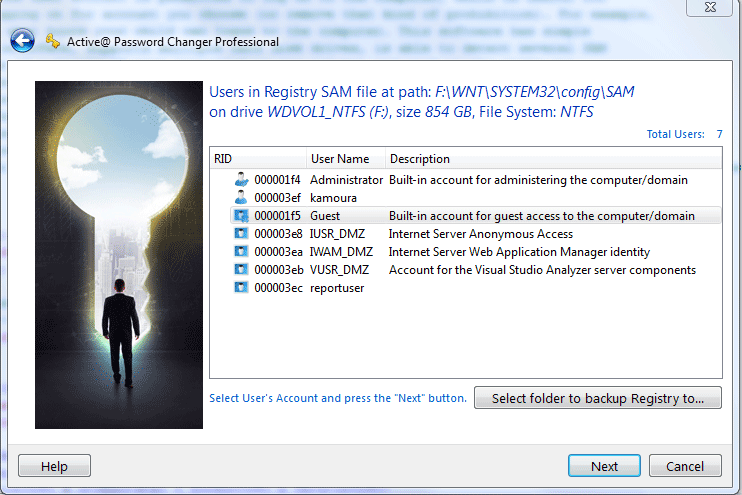 Check "Clear this User's Password" at the bottom, and "Password never expires", so you wouldn't have problems in the future with a new password.
If you have done everything accordingly, and there is no reason to think that you didn't, you have just reset your forgotten password.