2.4 Change Account's Password and Attributes
After you've chosen the Local User Account you will see account description and attributes: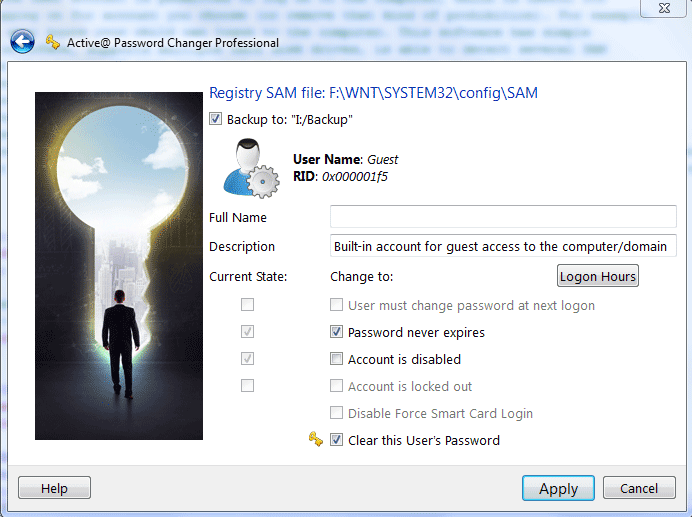 In the left column you can see the account's current existing attributes.
In the right column you can set new values for these attributes. Default values are acceptable for most cases and guarantee to be able to logon to the system without password.
To reset Account's password — make sure that Clear this User's Password option is selected.
To agree to save backup Registry SAM copy — just check Backup to: checkbox or uncheck it otherwise.
Click Apply to store changes back to the SAM database. You'll be asked for action confirmation: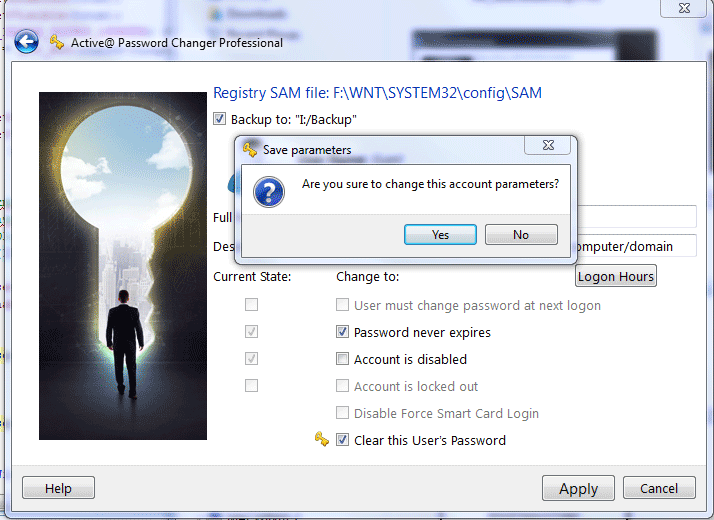 Click Yes to change the SAM file and go to final wizard page: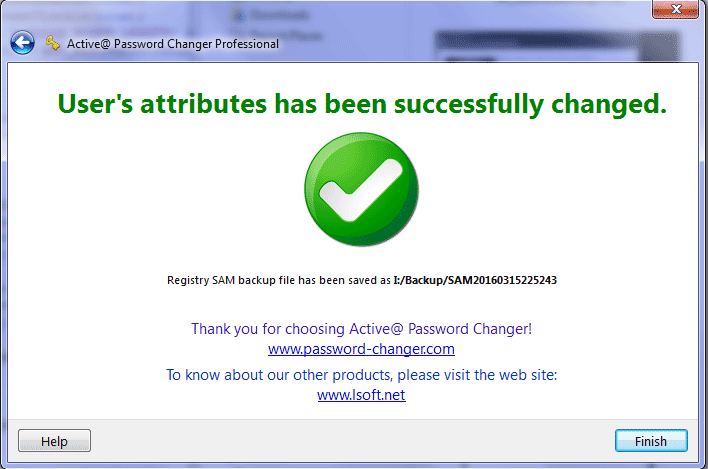 Click Finish to finish the Wizard and exit the program.
Note: If Logon Hours limitations exist for the particular account you'll see the Logon Hours button and would be able to change the Logon Hours limitations.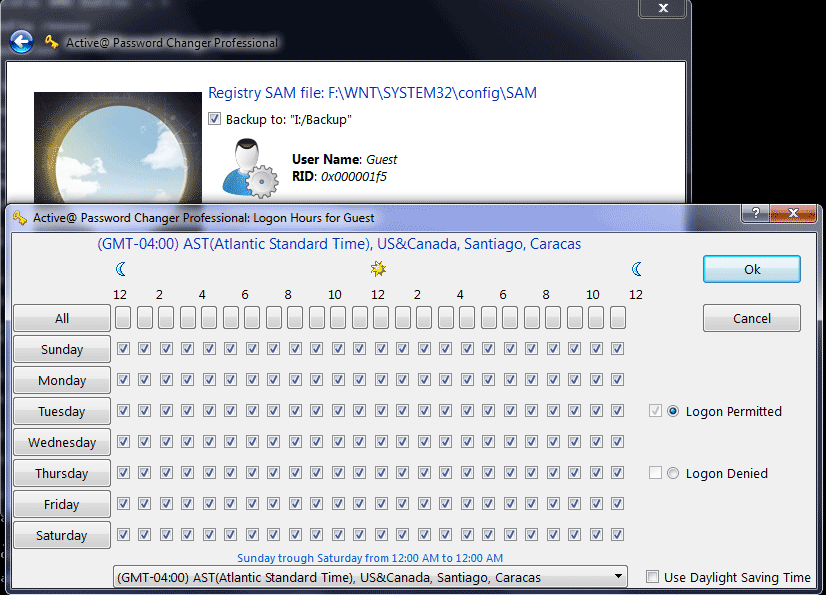 Specify logon hours, click OK to close the dialog and Save account's attributes.
Note: If you set path for Registry SAM backup file and set mark in checkbox Backup to: the final page will show full path and name for the backup file.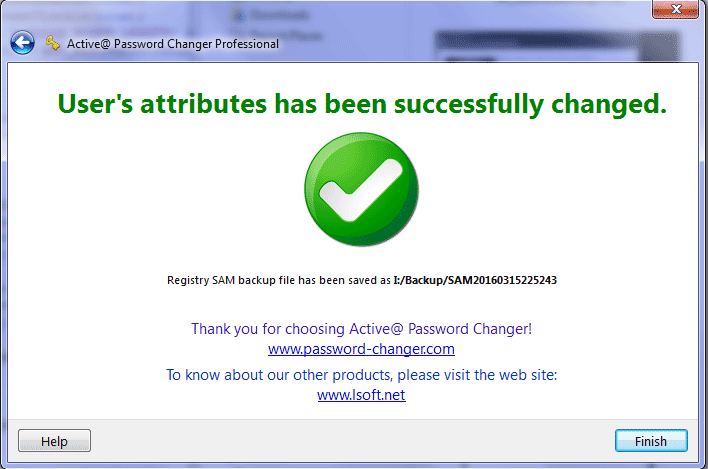 Backup file name has a timestamp at the end: YYYYMMDDhhmmss where YYYY – year, MM – month, DD – day, hh – hour, mm – minutes, ss – seconds when this backup SAM file was saved.